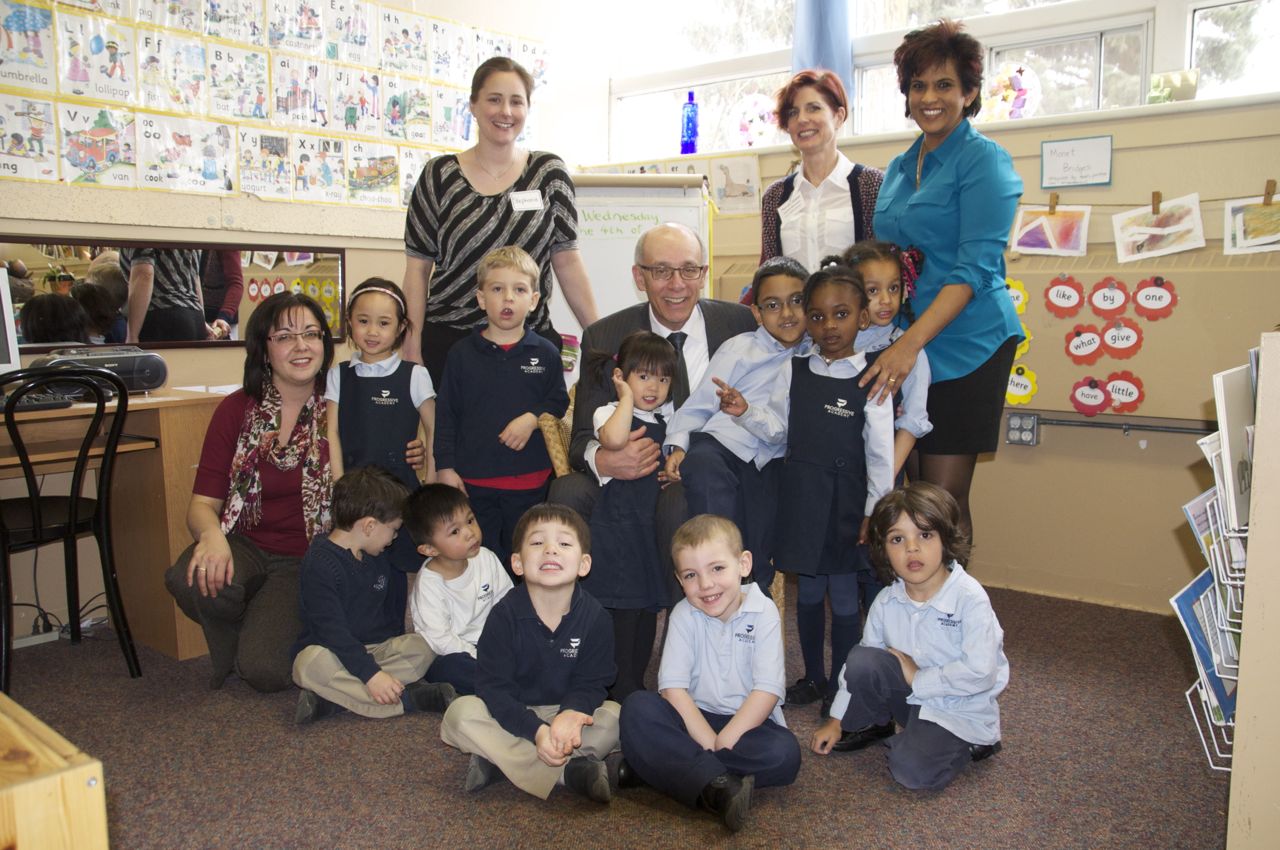 It was with pleasure that Progressive Academy welcomed Mayor Stephen Mandel to visit our school today!
He was greeted at the doors by several members of staff and three Junior High students, Anmol, Amel and Ayisha. Accompanied by their teacher, these students had attended Mayor Mandel's State of the City Address Luncheon two days earlier, and were eager to ask him questions about what they heard.  The mayor spoke with the students for 10 minutes answering questions, like "What did you mean when you said 'patience is costly'?", "Do you think its fair that the city pays for the arena?"  The students also asked the mayor what sort of things he liked about Junior High, to which the mayor fondly recalled playing basketball and enjoying his favourite subject of History.
The students then escorted the mayor down the main hallway of the school en route to his destination, the Sunflower Junior Kindergarten Room.  The Mayor read a short story to the class and spoke with them briefly. He then observed the kids at play in their learning centers.
The mayor enjoyed his time with the children and was delighted to receive an over-sized thank you card made especially for him. We'd like to thank him for taking time to visit our school and see our students in action.
… and no, he did not tell us if he will run for a fourth term as Mayor.