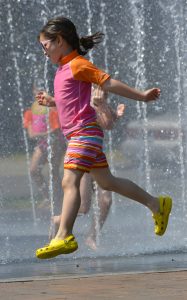 Progressive Academy combines study and practical experience to create a unique learning opportunity for summer students. Meaningful experiences strengthen the students' natural curiosity and desire to learn. Students discover that learning is not just reading out of a book, or to get marks … Learning is for life!
The summer program for our youngest students (ages 3-5) will be run in the same fashion as it is during the school year, with educational components throughout the day along with fun and engaging activities for your children.
For our older students (ages 6-12), the mornings will be focused on literacy and numeracy skills (at the students' individual levels) and small group projects. The afternoons will be like regular summer camp with activities including art, games, crafts, music, and many outdoor activities. We are planning to resume weekly field trips this summer!
Drop off 8 am – 9 am
Pick up 4 pm – 5 pm
Programming runs from 9 am to 4 pm
Ages 3 to Age 12
Registrations must be received by June 16, 2023.
Spaces are limited and will be filled on a first-come first-served basis.