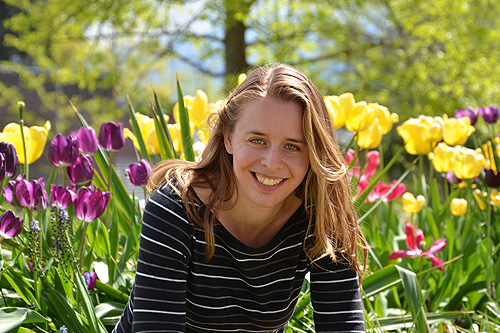 Emily graduated from Progressive Academy and went on to be accepted into the University of British Columbia's Electrical Engineering program. She has many accomplishments other than succeeding in the engineering program. Take a look at what Emily has done:
She co-founded and was president of an Engineers Without Borders chapter. They have raised more than $10,000 over the last 3 years to support EWB/overseas development initiatives, and they are sponsoring their first overseas volunteer this year.
She has served for three years as a engineering student representative with UBC.
She founded a peer mentoring/tutoring service and operated it for two years, servicing more than a hundred students with the help of more than 20 student volunteers.
She participated in the establishment of UBC's IEEE (Institute of Electrical and Electronics Engineers) Student Branch, leading its activities in it's inaugural year as the Vice-Chair. She was recently elected as Chair for the coming year.
She has applied for and received a $5000 IEEE Canadian Foundation grant to establish a student learning lab/electronic prototyping center to assist student in project design. This center will open in the fall of 2011 and will offer several electrical engineering educational programs.
She was awarded a $5000 scholarship from the IEEE Canadian Foundation for her volunteer work with the learning center.
She was hired as a Supplemental Learning Leader by the university's Academic Resource Center for the coming year. In this position she will teach students good study habits and tutor electromagnetics and chemistry.
For two years she has held an undergraduate Research Assistant position and conducted cutting-edge research in the new field of "photonics" (electronics that use light instead of electrons). Last year she presented the results of her research team at the Canadian Conference for Electrical and Computer Engineering in Calgary, and she has had her work published in the IEEE Photonics Journal (an internationally renowned technical journal).