Please do not make 3-point turns near the school. The map attached shows that wherever you have parked near the school, it is possible to just drive forward to exit.
Never back into intersections. The intersection by the school has four directions of students crossing, and backing into these spaces is extremely dangerous.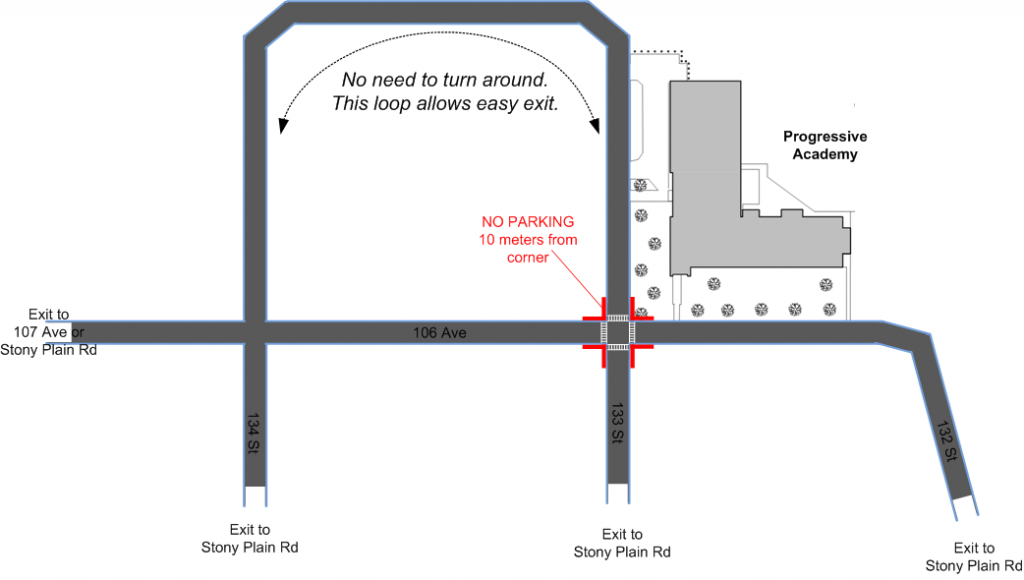 Remember that the speed limit around schools is 30 km/h. When you enter the area, please respect all the neighbours and children walking to school by driving slowly even before entering the school zones.